As many seasoned beauty addicts know, the hype surrounding Kylie Jenner's cult-favorite Lip Kits is nothing new, but there are just some beauty products that you (and pretty much the rest of the world) simply can't live without. These are the cult classics that women everywhere seem to agree on. Think of this as your beauty bucket list—if there's a product you haven't tried yet, you're going to want to get your hands on it ASAP!

NARS offers plenty of products in this shade, which perfectly mimics a certain, erm, afterglow—but the brand's blush is the OG formulation of the iconic hue that's universally flattering on all skin colors.
No matter what skin type, Cetaphil is widely loved for removing dirt, oil and makeup without stripping skin of moisture. Royall Bryan, a junior at Christopher Newport University, says that Cetaphil is the only cleanser that's gentle enough for her sensitive skin.
"I'm allergic to nickel & had really bad acne as a kid," Royall says. "Ingredients like Salicylic Acid & Benzoyl Peroxide were too strong and caused me to break out. Cetaphil's great because it doesn't have a super strong scent, so it doesn't mess with any body sprays I use or anything."
At under $10, it's hard to beat the price too!
If you've ever noticed that your hair looks weirdly amazing after a day splashing around at the beach, you're not alone. Tons of women love Bumble and Bumble's cult-favorite surf spray, which mimics the effect even if you actually have to spend all day inside a windowless classroom.
Alaina Leary, an MA student at Emerson College, says she swears by Bumble and Bumble's sprays, including the surf spray.
I've used Bumble and Bumble Surf Spray," Alaina says. "I love the quality of Bumble & Bumble—their products really work, the hairspray really stays for a long time, and their sprays do what they say they will, whether that's add shine, add volume, or add texture."
Try telling a beauty lover that this teardrop-shaped pink sponge is "just a sponge," and she might be personally offended. The original beautyblender is designed to flawlessly blend foundation and concealer while minimizing streaks and product waste. As 5,392 Sephora reviews with a 4.5 star average would indicate, the beautyblender does exactly what it says it will.
Before the Urban Decay Naked Palette, nude eye shadow was considered to be the most boring, plain-vanilla of eye shadow shades. Now? This cult-favorite palette has beauty addicts vying to get their hands on every new version that's released.
If there's one beauty product that you want in your purse at all times, it's Smith's Rosebud Salve. Not only is it an amazing lip balm, it's also great for healing minor burns and moisturizing ragged cuticles on the fly.
Not quite a highlighter and not quite a concealer, Yves Saint Laurent Touche Eclat offers the best of both worlds. It brightens and conceals dark areas (like those under-eye circles left over from your most recent all-nighter), resulting in a dewey, fresh face.
Love it or hate it, there's nothing more timeless than the green and pink tube. While Maybelline has created tons of variations on this classic product, the original Great Lash is still a favorite for millions of women.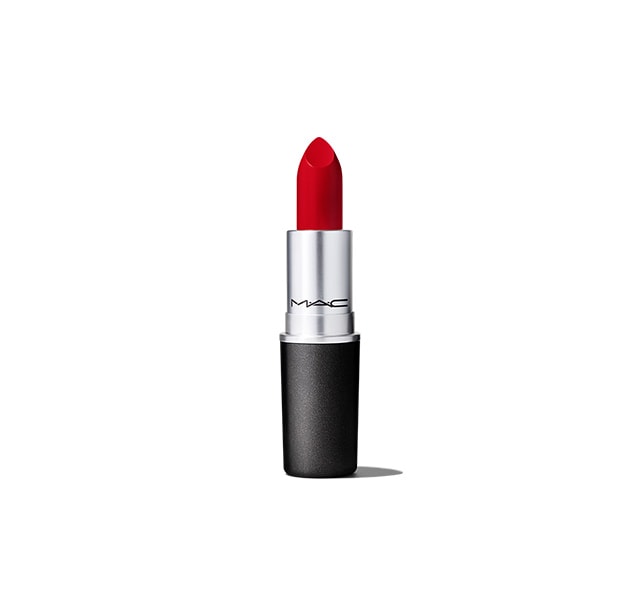 Kylie's Lip Kits aren't the only lip product beauty addicts obsess over. MAC's lipstick is the product that made the brand famous. New York University junior Isabel Calkins says it's the consistency in quality across all the brand's shades that make her a MAC lipstick addict.
"What I love so much about MAC is that no matter what color or shade I am getting, I know that the quality is going to be amazing," Isabel says. "It stays on forever and looks great and that's why I keep going back. It's one of those brands that the make up artists rely on and that says a lot."
MAC's lipstick is made in hundreds of shades and finishes, but Ruby Woo, a true red, and Rebel, the perfect plum with a little attitude, are widely agreed to be some of the best.
DevaCurl is a brand that women of color who wear their hair naturally swear by, and their original conditioner is one of the brand's best offerings. Instead of weighing springy curls down, the conditioner delivers weightless moisture, defines curls and avoids the frizzy, fluffy look. When 92% of reviewers on Ulta would recommend a product to a friend, you know it's a must-try!
While there are some products that we just don't understand all the hype over, these cult classics are the real deal.