One Tree Hill ended over four years ago, but it remains steadily in the hearts of collegiettes everywhere. The OTH fan base has been a strong and powerful force since the show began—and thanks to online streaming, it is continuing to grow even today. If you haven't seen it for yourself, what are you waiting for?! We've compiled the ultimate binge-watching guide for OTH newbies (or loyal fans returning for some fun). Check it out below: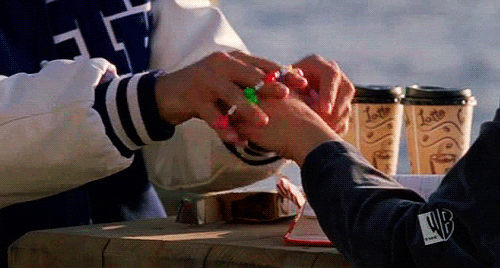 How to Watch
OTH had its final curtain call on April 4, 2012—but thanks to the power of online streaming (S/O to Netflix), no collegiette has to worry! All nine seasons of the literal best show ever are available for your binging pleasure. Seriously, the show never gets old. We may or may not have restarted the whole thing once or twice…or five times…
Reasons to Watch
OTH fans have definitely watched the show more times than socially acceptable. We mean, Naley fever isn't something that just fades away with time, hello! Every single character brings something unique to the table. From Lucas's narrated monologues that always teach us something (no matter how many times we watch) to B. Davis's oh-so-inspirational self-love that trickles its way into each episode, the show will go down in history.
A show about small-town teens navigating through moderately normal lives? What's so special about that? Well, collegiettes—add in some heart-wrenching deaths, love stories that will last a lifetime and unbreakable bonds of friendship, and viewers were (and still are) taught life lessons that changed us all for the better.
Suggested Rate of Watching
With nine seasons, each containing over twenty episodes that run roughly 41 to 44 minutes an episode, you probably assume that OTH is a major undertaking (and hefty time commitment). How will you possibly afford so much time to a TV show with all of your other worldly responsibilities? We aren't really sure how to answer that question either, but trust us…it's worth it.
Many OTH lovers will agree that it just happens. One second, you are an innocent, bored college girl looking for a new show to watch. The next? Boy, oh boy, you are a Leyton-obsessed binge-watching collegiette neglecting all of her other responsibilities to see when the two will finally end up together.
Let's sum it up to this, ladies: fast or slow, whatever rate you watch the show, we don't care! The simple act of watching is all that matters. This is most certainly the kind of show you can watch again and again—and again? So, if you find yourself speeding through each episode, fret not. Starting right back at season one feels just as good the second (or tenth) time around.
You Will Like This Show if You Like…
Literally, everyone likes this show. Don't question your taste. Don't wonder if you'll like it or not. You will. Just watch.
Best Season
Season Four
From September 2006 to June 2007, 21 episodes of OTH went down in history as the best episodes of a TV show ever. Call us biased, call us ridiculous, or watch the show and call us to tell us you agree!
Without giving away too much, as the Tree Hill seniors approach graduation, things could not be crazier in North Carolina. All of the main action is just on the cusp of the greatness that season four has to offer. By the season finale, when the Ravens graduate, each character has truly grown while somehow maintaining the same charm that made viewers fall in love from the very first episode.  
Worst Season
Season Seven
Honestly, every OTH fanatic will be quick to say that something bad happens in season seven. The departure of two series regulars after season six shakes things up in Tree Hill—and for the worse. What was Mark Schwahn thinking?! It was a heartbreaking moment for viewers who waited so fucking long for the two to *not-so-SPOILER-ALERT* finally be happily together…  
However, if viewers stick through the rough-and-tumble of season seven, things begin to look up again. Stick through all nine seasons, collegiettes. The Tree Hill Ravens deserve it!
Best Episodes
Season 1, Episode 22: "The Games That Play Us"
The season one finale is a fan favorite even after all these years. That Naley kiss in the rain?! It remains a modern day fairytale moment we all live for. If viewers needed more of a reason to continue on to season two, this episode was certainly it.
Season 3, Episode 16: "With Tired Eyes, Tired Minds, Tired Souls, We Slept"
One of the most notable episodes in OTH history, viewers will never forget the moment a Tree Hill student brings a gun to school. Chilling, raw and dark, this episode is crucial to how the rest of the show plays out in all six seasons that follow.
Season 4, Episode 9: "Some You Give Away"
As if we needed another reason to love OTH, the way that Mark Schwahn inserted a finale-esque episode into the beginning of season four still makes us happy AF. This episode is the best for so many reasons—and it all revolves around the state championship game!
Season 5, Episode 1: "4 Years, 6 Months, 2 Days"
The first episode of season five is a whirlwind. Four years after the season four finale, a lot has changed for the Tree Hill Ravens—for one, they aren't Ravens anymore. This is an episode packed with backstory that is necessary for the remainder of the show.  
Season 5, Episode 12: "Hundred"
Appropriately titled "Hundred" for OTH's 100th episode, this episode is total craziness. Lucas's wedding day has arrived, and it stirs up chaos for more characters than just his ex. Thank you, crazy Nanny Carrie!
Season 6, Episode 1: "Touch Me I'm Going to Scream, Part One"
If you witnessed this episode when it aired on TV, we truly feel for you. Waiting four long months to see who Lucas asked to marry him at the end of season five must have been pure torture. Was it Lindsey? Was it Brooke? Was it Peyton? If you've already seen the episode, you know how this one unfolds. If not, well, what are you waiting for?
Season 6, Episodes 23 & 24: "Forever and Almost Always"& "Remember Me as a Time of Day"
We'll save you the spoilers, but these two episodes just go hand-in-hand. They truly exemplify a full-circle moment in OTH history and take the time to give two characters the proper goodbye they deserve. *Insert the tears of [spoiler] fans everywhere*
Season 8, Episode 1: "Asleep At Heaven's Gate"
Season eight resurrected OTH in many ways—and it all began with this episode. The episode is packed with all of the emotion surrounding an engagement, a pregnancy and a shooting. Thank you, Mark Schwahn, for bringing back the energy that made viewers initially fall in love with Tree Hill.
Season 9, Episode 11: "Danny Boy"
This episode embodies everything OTH is about and is beautiful for more reasons than one. Fans witness forgiveness that is long overdue, and the search for one of the show's stars comes to an end.
Season 9, Episode 13: "One Tree Hill"
Hello, how could we not include the last episode of the best show ever? On the tenth anniversary of Tric, final goodbyes are given in the most heartwarming way ever. *SPOILER ALERT* You will need tissues...
Characters You Will Aspire to Be Like
Uncle Keith
Coach Whitey Durham
Karen Roe
Jamie Scott
Characters You Will Love to Hate
Dan Scott
Nanny Carrie
Rachel Gatina
Daunte Jones
Couples You Will Be Shipping
The couples of OTH are one-of-a-kind and still drive crazy the hearts of viewers everywhere. With many breakups—and subsequent makeups—playing out on the small screen, it may be hard to keep track of all the love in Tree Hill. Read below for the top 10 couples you will most likely be obsessed with at one point or another:
Nathan and Haley
Lucas and Peyton
Keith and Karen
Brooke and Julian
Quinn and Clay
Skills and Deb
Lucas and Brooke
Mouth and Millie
Mouth and Rachel
Jake and Peyton
Terminology You Need to Know
The River Court (n.) – The place that is referenced in practically every single episode and everyone comes back to visit. Also the place where Lucas is most likely to be found contemplating life.
"Brooking" yourself (v.) – The act of touching yourself, as made famous by Brooke Davis.
Naley (n.) – The name given to one of the most notable relationships in television history, Nathan Scott and Haley James Scott. Say this name in literally any social setting and it is guaranteed that at least 10 people will know what you're talking about.
Tric (n.) – The nightclub owned by Karen Roe and created by Peyton Sawyer. The setting of many important moments for Tree Hill residents.
Chris Keller (n.) – The musician who helped launch Haley James Scott's musical career in season two and inadvertently becomes a running joke on the show for the many, many seasons that follow.
An Unkindness of Ravens (n.) – The first novel written by Lucas Scott that chronicled his first two years of high school.
The Comet (n.) – The second novel written by Lucas Scott that is centered around his one true love.
Best Guest Stars
Pete Wentz, Gavin DeGraw, Nick Lachey, James Van Der Beek, Ashley Rickards, Joe Manganiello, Maria Menounos, Stephen Colletti, Jana Kramer, Evan Peters, Kevin Federline, Kate Voegele.
Music You Will Be Dying to Hear Again
Basically one song sums up One Tree Hill and is cemented in every fan's brain for the rest of time. Gavin DeGraw, anyone?
Best Quotes
"There's no shame in being afraid. Hell, we're all afraid. What you gotta do is figure out what you're afraid of because when you put a face on it, you can beat it. Better yet, you can use it." – Coach Whitey Durham (Season 1, Episode 2: "The Places You Have Come to Fear the Most")
"Six billion people in the world. Six billion souls. And sometimes—all you need is one." – Peyton Sawyer (Season 3, Episode 10: "Brave New World")
"Most of our lives are a series of images, they pass us by like towns on a highway. But sometimes a moment stuns us as it happens and we know that this instant is more than a fleeting image. We know that this moment, every part of it, will live on forever." — Lucas Scott (Season 3, Episode 14: "All Tomorrow's Parties")
"I've come to the conclusion that if having things turn out the way you wanted them to is a measure of a successful life, then some would say I'm a failure. The important thing is not to be bitter over life's disappointments. Learn to let go of the past. And recognize that every day won't be sunny, and when you find yourself lost in the darkness and despair, remember it's only in the black of night you see the stars. And those stars will lead you back home. So don't be afraid to make mistakes, to stumble and fall, cause most of the time, the greatest rewards come from doing the things that scare you the most. Maybe you'll get everything you wish for. Maybe you'll get more than you ever could have imagined. Who knows where life will take you. The road is long and in the end, the journey is the destination." — Coach Whitey Durham (Season 3, Episode 15: "Just Watch the Fireworks")
"And if you're lucky, if you're the luckiest person in the world, the person you love decides to love you back." – Nathan Scott (Season 3, Episode 20: "Everyday is a Sunday Evening")
"When all my dreams come true, the one I want next to me. It's you." – Lucas Scott (Season 4, Episode 9: "Some You Give Away")
"Let me ask you all a question. What's worse: not getting everything you wished for or getting it but finding out it's not enough? The rest of your life is being shaped right now with the dreams you chase, the choices you make and the person you decide to be. The rest of your life is a long time and the rest of your life starts right now." – Haley James Scott (Season 5, Episode 2: "Racing Like a Pro")
"Make a wish and place it in your heart. Anything you want, everything you want. Do you have it? Good. Now believe it can come true. You never know where the next miracle is gonna come from, the next smile, the next wish come true. But if you believe that it's right around the corner, and you open your heart and mind to the possibility of it, to the certainty of it, you just might get the thing you're wishing for. The world is full of magic. You just have to believe in it. So, make your wish. Do you have it? Good. Now, believe in it with all your heart." – Entire cast (Season 5, Episode 13: "Echoes, Silence, Patience and Grace")
"The hardest part of saying goodbye is having to do it again every single day." – Lucas Scott (Season 6, Episode 4: "Bridge Over Troubled Water")
"It's hard when you miss people. But, you know, If you miss them, that means you were lucky. It means you had someone special in your life, someone worth missing."– Nathan Scott (Season 7, Episode 16: "My Attendance is Bad, My Intentions Are Good")
What to Do When You're Done Watching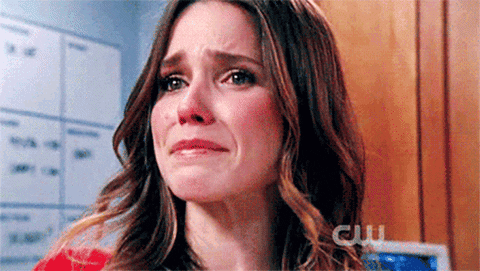 Honestly, just cry…and then start the entire nine seasons over again (thanks for the opportunity, Netflix)!