A Georgetown College football player died Monday afternoon after suffering from a traumatic brain injury when he jumped from one flight of stairs to another. Colson Machlitt, 18, was a defensive lineman for the team, the Lexington Herald reports. According to WPCO Cincinnati, he would have turned 19 on Friday.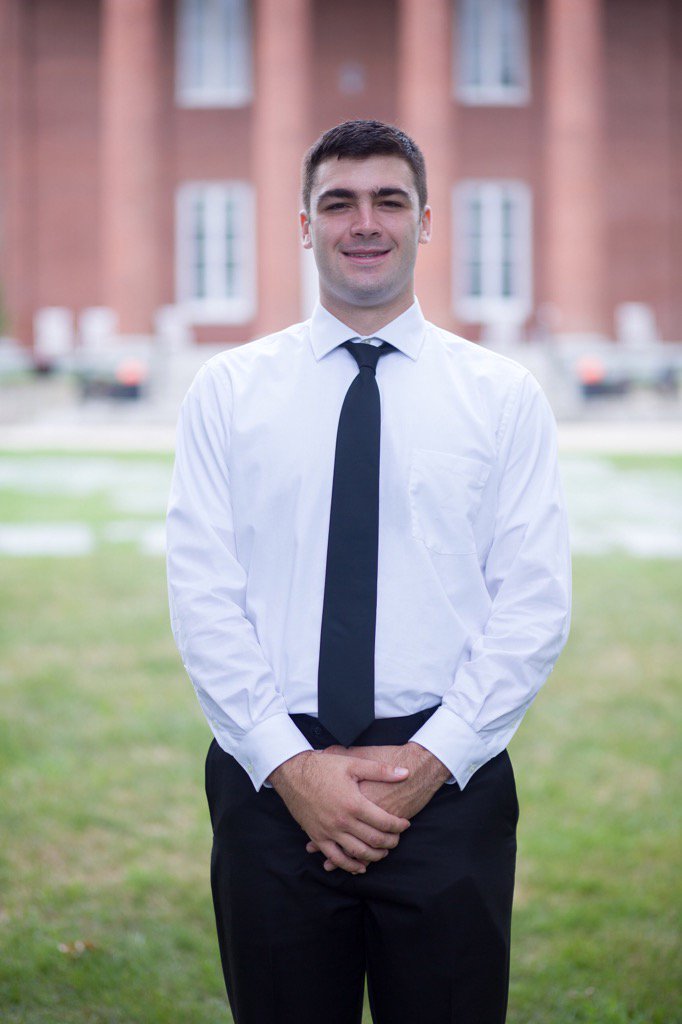 Police suspect alcohol was involved in the incident, but they do not suspect foul play. Machlitt tried to jump from the third story stairwell in a campus fraternity building to a second-story landing, but police say the fall, which caused him to hit his head, was an accident, according to WKYT.
Georgetown Police Chief Mike Bosse said that even though they believe the fall was an accident, and no charges have been filed, there is still an active investigation into the incident.
Bill Cronin, Georgetown's football coach, spoke to WKYT earlier in the day on Monday, saying, "It's been a very difficult 48 hours for the Tiger football team and the Tiger campus community… Just a tremendous loss for all of us."
"I hope kids can learn something from this whole thing," Cronin was quoted in WPCO. "(His) mom and dad thought they were coming down here just for stitches."
A GoFundMe page was set up in Machlitt's name, presumably to help his family cover funeral costs.