We all know that women fought through a LOT of discrimination and unjust treatment to get where we are today. But now, thankfully, sexism has come to an end! Or at least, that's what most men believe today, according to a new Pew Research Center survey.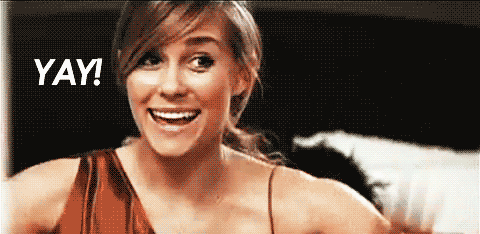 If you ask men across the U.S., sexism has become an issue of the past. The Pew survey says that 56 percent of men in a sample of 4,602 adults, ages 18 and up, declared that the obstacles women face based on their gender have mostly been eliminated.
Unsurprisingly, the survey also found that most women would have to disagree with the guys. Of the women surveyed, 63 percent felt that women are still facing more obstacles than men, while 34 percent said this was mostly untrue.
When the researchers broke down the results by age, the majority of women in every age group agreed that sexism has not ended, while that was the minority opinion for men across each grouping. Interestingly, the survey also found that while over 65 percent of Democrats and liberal-minded people of both sexes believe that women still face issues of sexism, only 35 percent of Republicans and more conservatively-minded people felt this way.
Another interesting point the survey found was that among registered voters supporting Hillary Clinton, seven in 10 feel that obstacles making it harder for women to get ahead still exist, while only 27 percent with this opinion support Donald Trump.
When we face the facts, the Huffington Post points out that women hold only 20 percent of all leadership positions in the workforce, still face a wage gap, and also take more time on chores and childcare than their partners do, even when both people in the relationship are working.
In total, a little over half of those surveyed still believe that sexism "makes it harder for women to get ahead then men," while 45 percent said these issues "are now largely gone." With so many blatant examples of sexism in the headlines just in the past few months, from the Brock Turner case to the sexist coverage of the Olympics, it's hard to imagine how some people don't see it. Guess we just have to keep speaking up.