Greek yogurt is great. Not only is it high in protein and probiotics, it's yummy, too! You don't have to just eat your Greek yogurt with chopped fruit, though; it can be used in place of mayonnaise, sour cream, cream cheese, oil and butter to make your recipes lighter and healthier. Here are just a few recipes that will help you incorporate more Greek yogurt into your diet.
1. Skinny Artichoke and Spinach Dip
This has all the flavor of your favorite dip, but without all the sour cream, mayo and excessive cheese.
Perfect alone, in a sandwich or even used to load a baby sweet potato.
3. Light and Tangy Blueberry Pancakes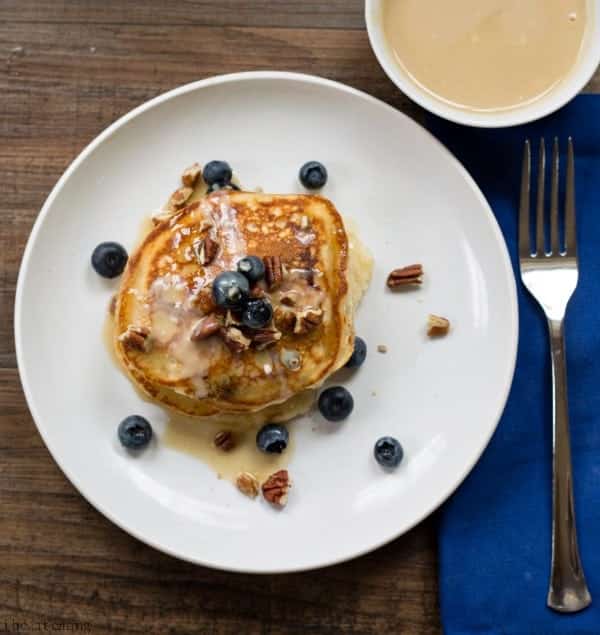 Our new breakfast of choice.
4. Creamy Smoked Gouda Macaroni and Cheese
Finally, a gluten-free (and guilt-free) mac and cheese recipe!
5. Skinny Greek Yogurt Chicken
Low in calories, high in protein and super easy to make.
Who knew you could get a protein boost from eating a slice of banana bread?
7. Zucchini and Tomato Pasta With Lemon Yogurt Sauce
This light pasta makes for the perfect summer dish.
8. Broccoli Cheddar Twice Baked Potatoes
It sounds indulgent and looks delicious, but this recipe gives the comfort-food dish a healthy makeover. 
9. Chocolate Banana Peanut Butter Muffins
Now it's finally okay to have chocolate for breakfast.
10. Roasted Eggplant Salad With Saffron Yogurt
Topped with a rich sauce of nothing but Greek yogurt and saffron, this salad couldn't be any lighter (or tastier!).
11. Greek Pita Pizza
The perfect recipe for your next pizza night.
12. Roasted Beet, Apple and Walnut Salad With Honey Lemon Yogurt Dressing
And you thought salad had to be boring!