UPDATE: It looks like Free People is reconsidering its decision to sell these extensions—the product page is currently showing up as an error page on the brand's website.
Unfortunately, cultural appropriation continues to be a growing issue, and retail brands like Free People certainly aren't contributing to the solution. Rather, they are continuing to perpetuate it with their latest accessory—Purple Finch Dreadlock Extensions.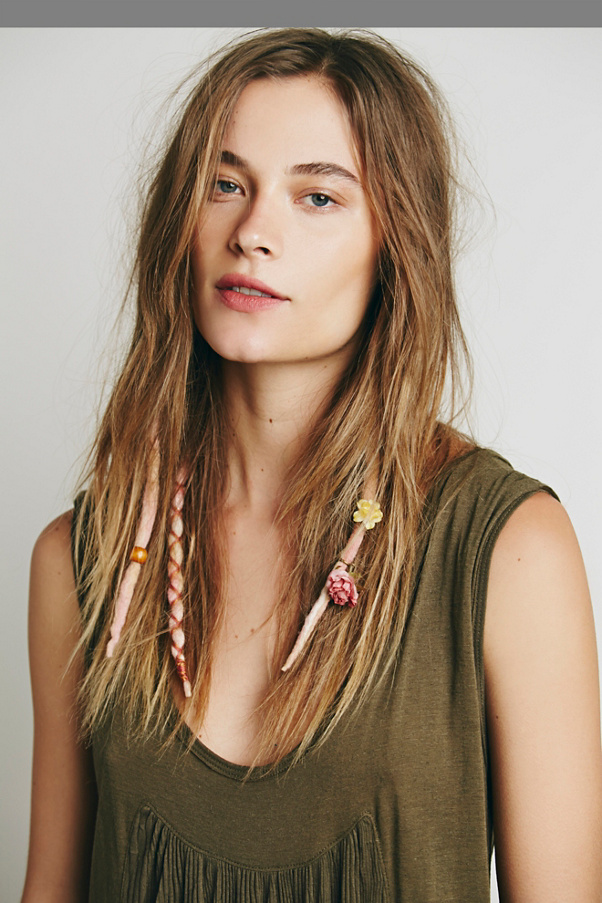 The brand has already been criticized for selling clip-in dreadlocks in the past, but apparently, they haven't learned their lesson. The new accessory is available in two different variations, Springtime Pink and Neutral Tye Dye—and sells for a casual $128. Oh, and the dreadlocks include flower, wood, and bead details (because you know, authentic dreadlocks contain all of those elements). 
Aside from the obvious fact that the models featured wearing the dreadlocks are all white, we can't ignore the blatant cultural appropriation that's happening here. Dreadlocks are deeply rooted in African American culture, and turning them into an trendy accessory is just disgraceful.