Many across the nation watched in shock on Wednesday as a man was seen climbing the side of Trump Tower using suction cups.
The 20-year-old Virginian caused quite a scene at the tower, with worried onlookers, reporters, and rescue workers.
Attempts to remove the man from the side of the building went on for several hours, as police erected ladders, took out windows, and even inflated a large cushion, in case the climber fell. He made it to the 21st floor before finally being rescued, according to ABC News.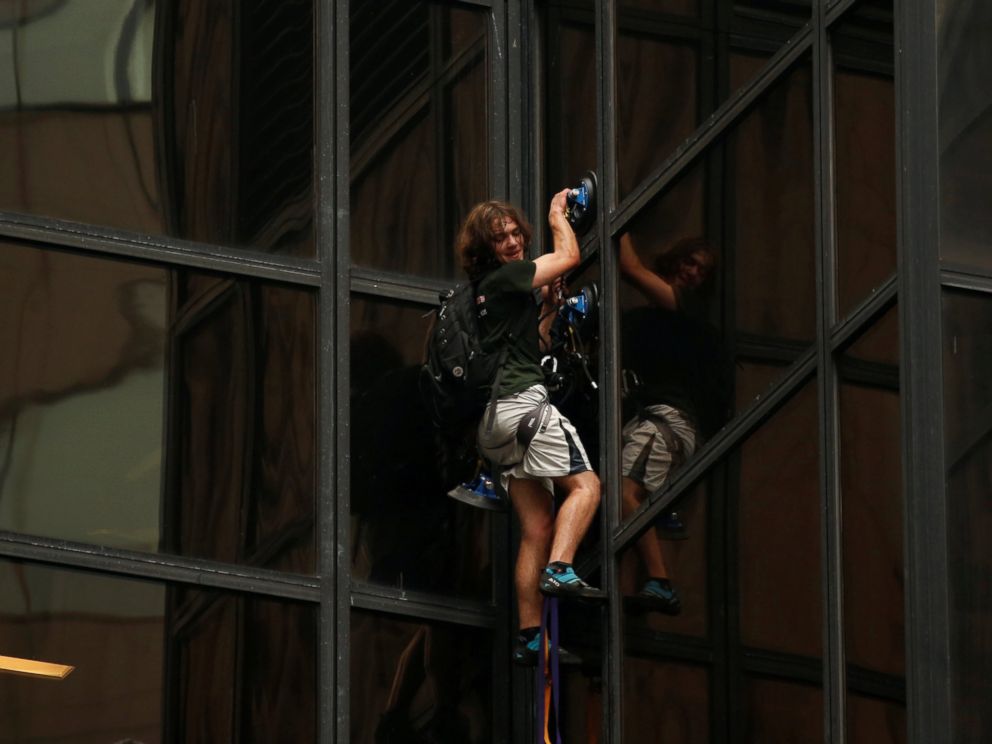 After finally being removed from the building, the man surrendered peacefully, and was taken to a local hospital for a mental evaluation. Upon discharge, he will likely be charged with criminal trespassing and disorderly conduct, USA Todayreported.
Although the climber's name has not been official released, the trending hashtag #SteveFromVirginia emerged late Wednesday evening, after police found a YouTube video from earlier this week of the climber discussing his plans, BuzzFeed reported. According to police, the man simply wanted a personal meeting with Donald Trump himself.
"Believe me, if my purpose was not significant I would not risk my life pursuing it," the climber said in his video. He also pledged his support for Donald Trump's presidential campaign.
Trump's response to this chaotic event? A simple tweet:
"Great job today by the NYPD in protecting the people and saving the climber."