At these colleges, students only have one dream: to change the world as they know it. Through protests, sit-ins, strikes and you name it, these students are social justice advocates and the leaders of tomorrow. Check out our list to see the impact they've made in ending racial inequality, advocating women's rights, loving our planet, and more because these atudents are literal #goals.
10. BRANDEIS UNIVERSITY (Waltham, MA)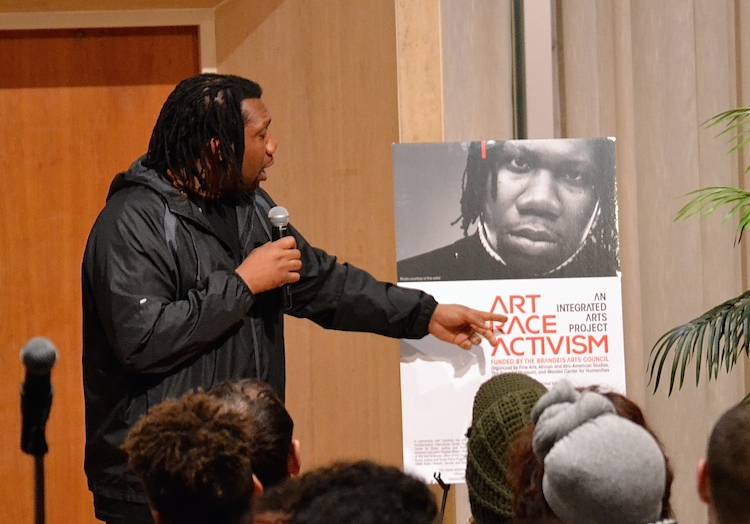 The students of Brandeis are unprecedented social justice advocates. Brandeis has over 28 clubs centered around politics and activism, and another 30 clubs focused on serving the community. One aspect of activism that sets them apart from other universities is that they have a huge number of projects focused on Jewish rights and studies.  There are regular discussions and debates centering around conflict in the Middle East, facilitating prominent research and reports about it.
Brandeis also boasts an ongoing series called "Art, Race, Activism" in which they've invited notable speakers like famous hip hop artist KRS-One to lecture. To top it off they have a weeklong celebration of social justice. Brandeis deserves its spot in the top ten, and we can't wait to see what they do next year.
9. BENNINGTON COLLEGE (Bennington, VT)
Bennington may be small, but its influence is mighty. Bennington students hit on every social justice topic you can think of. In 2015, their commencement speaker was the famous feminist activist Gloria Steinem. Next spring they'll be offering a course on sustainability and social justice, in addition to its on-campus environmental action group.
"A big reason I chose to go here was because the way they offered classes and clubs to help sustainability," says Hannah Davidson, a junior at Bennington. "Environmentalism is important to me, and there's no better place to practice it than in the middle of the woods in Vermont. Next year I'll think we will be amping up our sustainability practices even more and I'm excited for it."
If you take a look through their school news, you'll see countless articles about students publishing their own studies, winning an environmental competition or using the visual arts to spread a positive message.
8. MILLS COLLEGE (Oakland, CA)
Nobody pairs business and social justice like the collegiettes at Mills! Mills College boasts a center for Socially Responsible Business, which focuses on sustainable business with an emphasis on human rights. Its goal is to solve environmental and social problems, and nearly everything the students do centers around having a positive global and environmental impact.
"You're not going to find anywhere else with such a concentrated population of women bent on doing good," says Caset Thorne, a recently graduated Mills student who will also be attending grad school at the college. "I dabbled in business, but really my focus was in dance. In those two contrasting areas our professors taught us how to be socially poignant."
Overall, the students here are groomed to be impactful leaders. Not to mention it's a women's college, so Mills basically exists to breed strong and outstanding female leaders. Many of its alumnae are notable environmentalists. Can we get a round of applause for the amount of girl power over here?
7. OBERLIN COLLEGE (Oberlin, OH)
Not only was this the first U.S. college to admit black students—but this liberal arts school is also passionate about pursuing social justice creatively. In the last year, Oberlin students have protested  ingredients in cultural cuisine as food appropriation, worked to remove microaggressions from classes and urgently tried to bridge the gap between privileged and marginalized students.
In fact, the students here are so concerned that activism is taking up too much of their time that they proposed a grade change systemto accommodate for the missed class hours.
"People laugh about our grade change petition, but for us, activism and protesting on campus is very serious and meaningful," says recent grad Dominique Pearson. "I've missed class hours protesting issues, I've gone on strikes alongside my professors and I've even been arrested on campus. It's a regular part of the culture, so much so that a grade change system is fair. We pride ourselves on our activism, people notice it. It needs to be rewarded."
6. PITZER COLLEGE (Claremont, CA)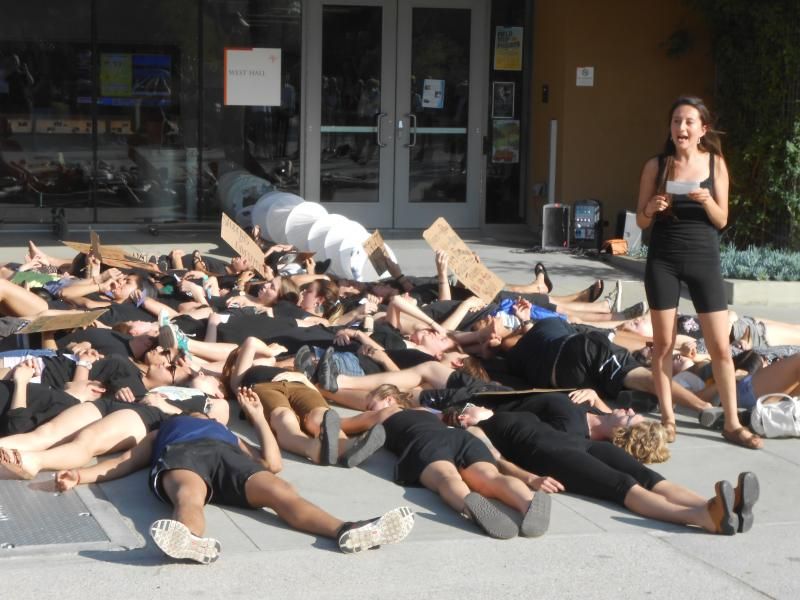 Pitzer collegiettes care about activism, and everything they do shows it. At the college's 2015 commencement ceremony, Pitzer's keynote speaker was transgender rights activist Janet Mock, and this year's keynote speaker was social activist and co-creator of #BlackLivesMatter, Patrisse Cullors. Clearly this liberal arts college feels heavy social responsibility.
Pitzer is very concerned with racial and economic inequality, and regularly funds college research around those issues. Recently they have been one of many schools to participate in Israeli Apartheid Week, but have taken it further because they actually built a wallto highlight the violation of human rights currently occurring in the Middle East. To top it off, next year the college plans on tackling environmental justice initiatives specifically. Umm, so when can we apply? 
5. SMITH COLLEGE (Northampton, MA)
This women's liberal arts college is centered around female empowerment. The issue of the gender wage gap has been prominent in discussion and curriculum, because Smith is dedicated to educating about women workers' rights. They've even created a specialized psychology course about political activism for women!
During a sit-in for solidarity with Mizzou, the women were so passionate that they banned media and journalists in order to preserve the integrity and purpose of their activism. For certain courses they bring in important female activists like Gloria Steinem, Loretta Ross and Katsi Cook. Smith is known for female-driven activism, and students there are currently focused on expanding movements across multiple issues, such as mixing economics and women's rights, politics and work. We've got some powerful collegiettes over here!
4. ITHACA COLLEGE (Ithaca, NY)
Ithaca has always been known for activism, but this year the college reminded us just how passionate about social justice it really is. Ithaca College engaged in a campus-wide protest asking for their president, Thomas Rochon, to step down since students thought he couldn't handle racially sensitive issues appropriately. In 2015, it was also one of the first colleges to administer a speech tracking system that let students inform each other through an online system when someone has committed a microaggression. Needless to say they are very concerned with racial justice.
"People are suprised that at Ithaca, a college so progressive and with students that care about social change, discrimination, racism and struggles with inclusivity still happen. That's what keeps up on our toes because there's always more work we can be doing," says Hannah, a junior and student activist at Ithaca. 
The Atlantic noted that the events at this school are similar to those at Mizzou, and that these students are working for ongoing racial justice as a response. They've also followed suit in creating an administrative chief diversity officer position which will increase equity and improve the climate on campus.  
3. AMERICAN UNIVERSITY (Washington, D.C.)
Located in the heart of Washington, D.C., how could American not be passionate about social justice? Students there are prominent advocates for peace in the Middle East, as the university is home to the Center for Israel Studies, which researches modern Israel and works to aid in geopolitical challenges.
"We are a microcosm of the world around us, and we work hard to make a change, starting with our own campus," says Tanvi Purohit, an AU student. "From the Exploited Wonk campaign that advocates for Aramark workers on campus to The Darkening, which represents the platform of social justice campaigns like Black Lives Matter, AU students are passionate, powerful, educated and aware."
While they also do local work, students specialize in international projects that make them better global citizens. First they initiate change on their own campus through student diversity protests and campaigns. Then they expand their activist movements to include a global perspective.
2. UNIVERSITY OF MISSOURI (Columbia, MO)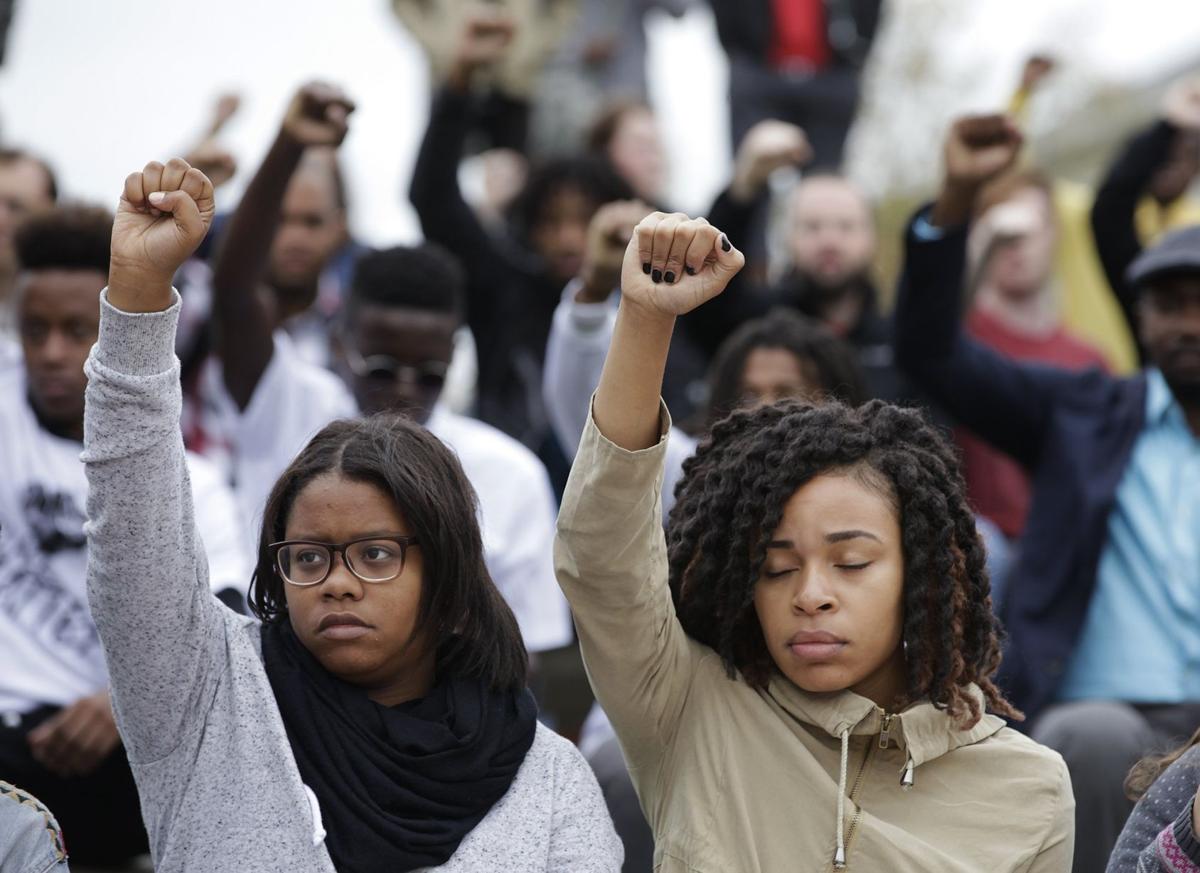 In the last year, Mizzou has been the voice of ending racial discrimination and indifference among campus administrators. Student protests resulted in the resignation of President Tim Wolfe, and created a ripple effect at other colleges across the country where students have called out their faculty for racial prejudice. Since then, many universities have started hiring chief diversity officers.
In February they held a social justice symposium for ethnicity, culture and women's advocacy. Through hunger strikes, boycotts and protests, students are trying to end systematic racism on their campus. We have these students to thank for telling people everywhere that you can have a voice on their campus and that young people can make change happen.They seek to eliminate racism long embedded in society, and have been the champions of social justice this year.
1. UNIVERSITY OF CALIFORNIA, BERKELEY (Berkeley, CA)
Berkeley has a long history of activism—they've protested everything from the Vietnam War to free speech. Today, the students of UC Berkeley are still building their legacy of social change.
"Social justice wasn't the reason I came to Berkeley, but as soon as I got here it became hard not to feel passionate about certain issues," says senior Summer Langton. "The way discussion is facilitated in our classes and the way students are encouraging each other to take charge makes activism contagious." 
In 2015 they created the Urban Displacement Project that essentially fights against gentrification by trying to forewarn residents of displacement and work to end high housing prices for low income residents in the Bay Area. Additionally, they're still very active in the Black Lives Matter movement, and have professors who are passionate about racial equality and immigration reform. Not to mention the school has a bunch of powerful women and allies set on ending rape culture. They constantly make headlines for their movements.