Are you a high school student looking for a new amazing opportunity? You're in luck—the Her Campus High School Ambassador Program is now accepting applications! If you are interested in journalism, digital media, marketing, public relations or writing, this position is perfect you.
Being an ambassador has so many perks—like gaining valuable work experience and making awesome new friends, to name a few. Need more convincing? Read on for 7 reasons why you should apply to be a Her Campus High School Ambassador now!
1. The assignments are totally manageable
Assignments are given on a weekly basis. Typically, they are assigned Monday morning and are due the following Sunday night. All of the assignments can be handled by any pre-collegiette and can be completed with ample time to spare within the week. You can even reach out to other members of the High School Ambassador program if you need help. Plus, once you're finished you'll have some fantastic new clips to add to your portfolio!
2. You'll be part of an amazing network and meet tons of other brilliant teens 
The High School Ambassador program consists of high school students from all over the globe. Whether you chat in the Facebook group or you end up peer editing each other's work, you are guaranteed to meet teens who are hardworking, focused and ambitious just like you. The program's Facebook group is a great way to keep connected, to share your ideas and thoughts, or even to ask for help with your assignments. You'll become part of an incredible and supportive community (and you'll all totally like each other's HC-related social media posts, of course).
3. You will be exposed to even more opportunities beyond Her Campus
With the wide variety of connections and partnerships within the Her Campus community, you will be exposed to so many exclusive opportunities. For example, in the past, ambassadors have been offered the chance to join Keds' online fashion community. Fashionistas were selected to work with Keds to inspire new styles and exchange opinions. Being an ambassador will open up doors that will provide you with these kinds of exclusive opportunities and help you achieve your professional goals.
4. It looks awesome on your resume
Mentioning that you were an ambassador for the #1 global community for college women will certainly give your resume a boost! College admissions officers, internship hiring managers and potential employers will all be impressed to see that you have gained professional experience in your field of interest prior to graduating high school. And when you list all of the skills you've acquired through your position as a High School Ambassador, your resume will definitely stand out from the rest!  
5. The skills you learn are beneficial and practical
The program covers areas such as marketing, journalism, writing, editing, blogging, public relations and design. These areas are crucial to thrive not just in the media, but in any industry! It's not often that students are able to obtain these skills as early as high school, so take advantage of this opportunity while you can. Past assignments for this program have included writing articles, developing marketing plans and pitching product ideas. The assignments are practical and will provide you with relevant and meaningful experience. So when you get your first college internship, you'll already have all of these skills up your sleeve!
6. You're eligible for discounts at Her Campus conferences
Whether it's Her Conference or Her Conference: High School, if you're a High School Ambassador, you can bank on discounted tickets. Plus, you'll get the chance to meet all of the people you've been chatting with in the Facebook group IRL! You're welcome.
7. You'll be a part of a company that has been recognized by Glamour, Forbes, The Huffington Post, Lucky, Cosmopolitan, Business Insider and so many other prominent publications.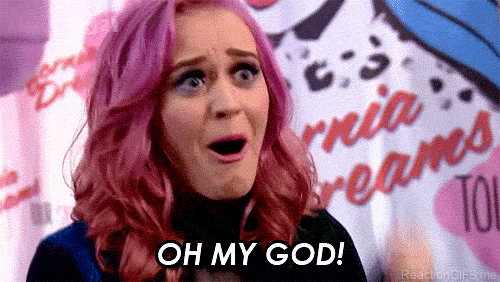 That's right, Her Campus has been recognized by all of these famous media outlets and then some. Her Campus was even ranked as one of the best 100 websites for women in 2013. This global community has over 6,000 contributors and over 250 campus chapters around the country (and in the U.K. and Brazil!). Her Campus is growing and expanding every single day—and you have a chance to be a part of that.
The High School Ambassador application closes on September 1, 2016. Be sure to submit your application, and spread the word to your friends and peers! We are so excited to meet our ambassadors for the 2016-2017 school year. Good luck, pre-collegiettes!