Social media abuse is no new issue. Any anonymous jerk has the potential to spam you with racist and misogynistic comments and not receive any backlash. Comedian and Ghostbusters actress Leslie Jones has finally had enough and taken a stand against the hundreds of hate-filled comments she's received on Twitter. In the past few days, Jones has been the victim of an unprecedented amount of bullying from people who passionately hate that women star in the Ghostbusters remake, and from a multitude of racist trolls.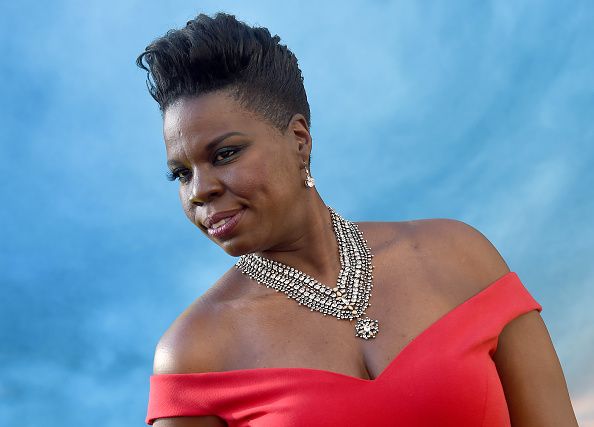 She began retweeting some of the appalling messages she's gotten. 
I just don't understand pic.twitter.com/N9xWoXPttu

— Leslie Jones (@Lesdoggg) July 18, 2016
Exposing I hope y'all go after them like they going after me pic.twitter.com/ojK5FdIA0H

— Leslie Jones (@Lesdoggg) July 18, 2016
Despite the fact that she exposed the racist comments and had hundreds of people flock to support her, it was not enough. She was too hurt, too angry and too done with the way people had treated her. 
I don't know how to feel. I'm numb. Actually numb. I see the words and pics and videos. Videos y'all. Meaning people took time to sprew hate

— Leslie Jones (@Lesdoggg) July 19, 2016
I'm more human and real than you fucking think.I work my ass off. I'm not different than any of you who has a dream to do what they love.

— Leslie Jones (@Lesdoggg) July 19, 2016
Many are speculating why Twitter doesn't do more to protect people from this kind of abuse. "Twitter I understand you got free speech I get it. But there has to be some guidelines when you let (hate) spread like that...It's not enough to freeze Acct. They should be reported," Jones said to Twitter directly.
Twitter eventually went through the comments Jones received and banned the worst offenders. While it's not enough, it certainly is a start to ending social media abuse. 
"We know many people believe we have not done enough to curb this type of behavior on Twitter," said a company spokesman. "We agree."
Jones officially quit Twitter on Monday, but she returned today, proving no amount of negativity can keep her down. We can only hope that Twitter continues to create a system that prevents this type of abuse, and meanwhile, our hearts go out to Leslie Jones for the pain she's had to endure.