Of the remaining guys at the start of last nights episode of The Bachelorette, it was pretty much agreed upon that James Taylor was the sweetest, cutest, most lovable guy left. Despite JoJo's lack of interest, though, America is still pretty convinced that James Taylor is the perfect guy... perhaps perfect enough that he could even be the next bachelor? Here are the top five things that make James our #1:
1. He can tough it out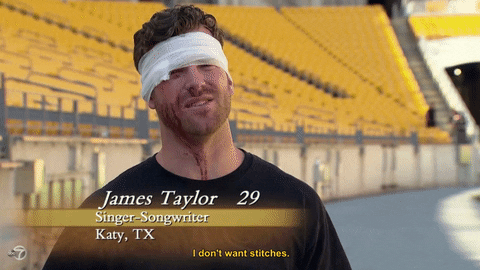 When the guys played football to win JoJo's heart, James ran into a bit of trouble. Even though we're not sure that full-on head wrap was entirely necessary, he did look like he was in a lot of pain, he wants to get back out there and keep going. Any guy willing to ignore blood running down his face for a girl is definitely a keeper.
2. He's down for anything
When James went on his one-on-one with JoJo, he was super excited to show off his dance moves. He had no fear about letting loose and having some fun, letting us all see how great his personality is. No doubt being with James would be full of adventure and moments you couldn't wait to brag to your girlfriends about.
3. He's musical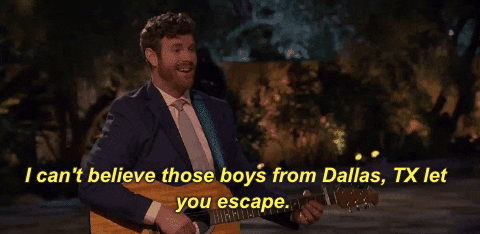 So yes, James has proven he has a great personality. And yes, he's pretty cute, too. But to top it all off, HE CAN SING. Being with James would mean an endless supply of love songs allllll about you, which we're okay with tbh. Come home in a bad mood at the end of a long day? James would be sure to cheer you up with his guitar and a sweet tune.
4. He'll do anything to impress you (and make you laugh)
He's seen fries and he's seen rain. #TheBachelorettepic.twitter.com/9ovwRTtpe5

— The Bachelorette (@BacheloretteABC) July 12, 2016
You really can't unsee James letting JoJo shove an entire plate of French fries ("minus six") into his mouth. Although some of the guys were convinced that was absolutely NOT the way to JoJo's heart, JoJo was having a TON of fun with this, cracking up the entire time. She's not afraid to look silly, and James showed that he isn't either. If he knows he can make someone else smile, he'll do it without a second thought. Even cuter: before doing this he claimed, "James Taylor's bringing his A-game. I'm bringing my A-game."
5. He's really not trying to hide anything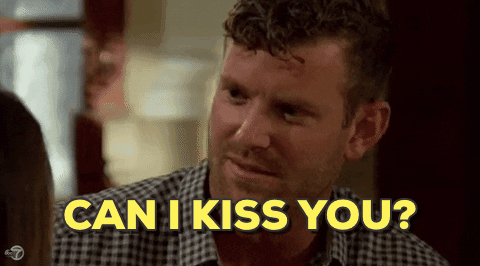 This season has given us no shortage of shady guys. Jordan won't really talk about his ex, Robby seems to have eyes for other women, and Chad... well, we're not even going to get into that. But James has been pretty transparent with JoJo this whole time. We can tell he's a sweetie who'd never want to hurt JoJo, or any other girl for that matter.