Whether in the city or down the cape, Massachusetts has a lot to offer in the summertime. Keep reading for a list of reasons why you should spend your summer over here:
1. Sox games
Buy some cheap tickets and head to Fenway with your friends to cheer on the Red Sox and drink some beer. Plus Lansdowne Street is filled with bars that are packed with fans and fun after the games. 
2. The Cape, Nantucket, & The Vineyard
Go down the Cape for a weekend and then take a ferry from there to Nantucket or Martha's Vineyard for a true New England experience. 
3. Fourth of July
Nobadeer Beach in Nantucket is a crowded destination on the 4th, full of college kids in American flag apparel. Massachusetts is one of the states with the most history so naturally it's the place to be on America's Independence Day. 
4. Concerts
There are tons of outdoor concerts to attend in Boston throughout the summer, like the Boston Calling Music Festival. 
5. Beaches
You can hit up the beaches in Southie if you want to stay in the city, or venture out to Gloucester if you want to take a drive, the options are endless.
6. Kayaking/Canoeing
Rent a kayak or a canoe on the Charles. It's only $20 to take a two-person kayak out for an hour, so bring a friend! 
7. Rooftop bars
Utilize the warm weather and hit up some fun rooftop bars like Legal Harborside and Market Lounge.
8. Duck boats
Head to the theater district and ride the duckboats around the Boston Common.
9. Drinks by the harbor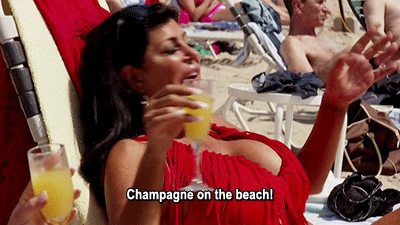 Temazcal Tequila Cantina, Legal Harborside and 75 on Liberty Wharf are a few great places to grab a bite to eat and some drinks with an amazing view. 
10. Bar crawls
The Boston Beer Marathon on July 26th is a beer crawl that stops at 26 different bars and starts bright early at 10 a.m.
11. Rooftop pool
Get your tan on at the Colonnade Roof Top Pool which is open from now through Labor Day!