If you haven't already heard, former Bachelor Ben Higgins and his fiancée Lauren Bushnell are getting their own reality show, Ben and Lauren: Happily Ever After. While this is great news if you were obsessed with Ben and Lauren from the beginning of their journey, to many people, this is actually a huge letdown. Although no one would argue that Ben and Lauren aren't cute AF, we would rather have a show about The Bachelorette's Kaitlyn and Shawn, tbh. Allow us to explain why a show about Shawn and Kaitlyn, the way more fun and interesting couple, would be SO. MUCH. BETTER. 
1. Their love is truer than true
We knew it the first second we saw him get out of the limo and hold hands with Kaitlyn, and she knew it too. To see their love develop even further as they plan their wedding would just be pure bliss. 
2. He's hot, she's hot, they are both just so hot
Oh also, lest we forget this moment… 
To be fair, Lauren and Ben are both just as attractive, and that really shouldn't matter because personality wins and all that. But seriously, have you seen Shawn? Have you seen Kaitlyn? Imagine if they were filmed at a pool party and Shawn was shirtless. Hello five star ratings. 
3. They are both so badass
Kaitlyn is not one to keep her mouth shut if something is bothering her and neither is Shawn. This probably results in some awesome fights (we know fighting is bad, but we also know that every couple does it). The drama that would ensue makes our hearts race just thinking about it. And we all know that Ben and Lauren probably agree on everything, and that is just not fun at all. 
4. They are just so much fun
If you don't already follow Kaitlyn on Snapchat, then you are seriously missing out. Spoiler alert: Kaitlyn has filmed Shawn doing her makeup numerous times, and it is literally pee-your-pants hilarious. So imagine that ALL SEASON LONG. Note: We also follow Lauren on Snapchat, and it's just not as great—sorry, not sorry. 
5. Maybe Nick Viall would show up at some point
Okay, so maybe this wouldn't be such a great thing for the happy couple, but Shawn and Nick fighting is the most entertaining thing in the world. Come on, Nick—do it for the viewers. 
6. Kaitlyn and Shawn have been together longer
Ben and Lauren have only been together a few months, but Kaitlyn and Shawn have made their relationship work in the real world for over a year. We think that is deserving of a reality TV show. Just saying.
7. Ben and Lauren are a total bore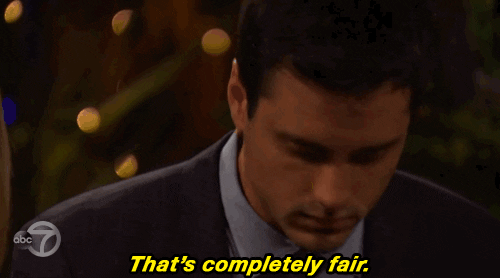 Face it—there is nothing interesting enough about this duo to warrant their own show. Kaitlyn and Shawn on the other hand…well, you get the point.