Your friend gets engaged and asks you to be one of her bridesmaids. You immediately say yes, and can't wait to see what color she picks for the dresses. Whatever it is, you secretly hope it'll catch the eye of that cute, single guest... As your friend explains her elaborate plans for the big day, you start to wonder how much it will cost you to be in her wedding. 
Whether you're always the bridesmaid and never the bride, or haven't been to a wedding since you were a flower girl, you should be honored to stand by your friend's side when she says, "I do." Being a bridesmaid is a lot of fun, but it also comes with responsibilities. Read on to learn the 10 stages of being a bridesmaid.
1. Your friend pops "the question"
When one of your best friends or relatives gets engaged, you can't help but wonder if you'll get to be a part of her big day. Getting asked to be a bridesmaid is very special. "If you are thrilled and ready to say 'yes' then do. If you need to think, let her know in the kindest way possible," says Jodi RR Smith, the president of Mannersmith and also the author of the book From Clueless to Class Act: Manners for the Modern Woman.
It's okay to say no if you can't commit to being a great bridesmaid, but make sure you decline politely and explain the reasoning behind your decision. Smith recommends saying something like this: "Thank you so much for asking me to be a bridesmaid. In a perfect world, I would absolutely say 'yes' to you. I hope you understand how hard this is for me, but with my student loans almost due and working for a non-profit, I am going to need to save every penny just to be a guest."  
2. The wedding planning begins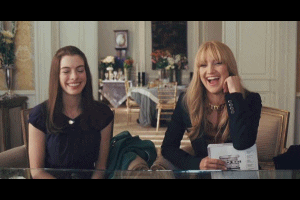 We can't all hire wedding planners, so that's where you come in (with a little help from Pinterest of course!). There's the venue, food, flowers, DJ, photographer, seating chart and more. The bride-to-be might ask you for help deciding between two venues or maybe she wants you to look up local photographer reviews. Even if it's just a trip to the wedding rental store to watch as she compares five different shades of white linens, make sure you're there for her. Planning is very stressful for the bride, so do whatever you can to make this process as painless (and fun!) as possible. Remember that it's her wedding, not yours—give her your honest advice when she asks for it, but don't be rude if you disagree with her theme or are not a fan of her flower choice.  
3. You start to worry about the cost
Being a member of the wedding party isn't cheap. You'll probably be paying for a dress, a pair of matching shoes, participation in the bachelorette party, a bridal shower gift, a wedding gift, hair and makeup. And those are just the basics. Destination weddings will add a big cost. But don't feel like you have to pay for everything.
You were asked to be a bridesmaid because you play a special role in your friend's life, not because she expects you to spend a ton of money. "Speak to the bride before you max out your credit cards!" Smith says. It can be tempting to buy tons of party favors for the bachelorette party or create the wedding day emergency kit of a lifetime, but don't go overboard. Put together a bridesmaid budget so you can monitor how much you're spending and avoid overspending. "As a bridesmaid, you should consider your total budget for the entire event. Sometimes your wedding gift to the bridal couple is your participation in their wedding. Then, as a gift you give a token of your well wishes and remind the couple in the card that part of your gift was being a bridesmaid," Smith says.
4. It's time to say 'yes' to the dress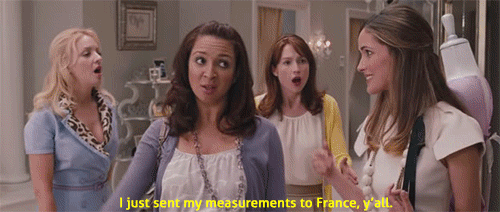 Shopping for bridesmaid dresses is almost as exciting as shopping for your own bridal gown. It's like prom dress shopping all over again (but this time you don't have to worry about the dress code, or the awkward process of finding a prom date). Set up a private appointment at a bridal boutique and bring some champagne to turn dress shopping into a mini party. This is a great opportunity to bond with the other maids, especially if you don't know them well.
Try to help your soon-to-be-hitched friend narrow down her selection before you shop to avoid trying on every dress in the store. A few things to decide on are length, color, material and neckline. Be patient as the bride-to-be decides which dress she likes best, and don't quickly turn down a dress she really likes. "The bottom line is that it is her choice and you need to thank goodness it is not the '70s with the giant floppy hats," Smith says. "The pictures will be good for a laugh years from now." It might take a few trips before you all say 'yes' to the dress.
5. The bridal shower arrives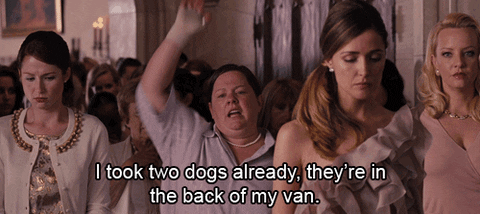 The bridal shower can be the time to showcase your skills. If you feel like you haven't contributed much to the wedding planning, ask how you can help with the shower. It's usually a mom or aunt who puts together the shower, so contact this person and help take on some of the duties like buying flowers, making cupcakes, or creating a photo collage of the future bride and groom. You can also help on the day of by taking pictures, greeting guests, or keeping track of the gifts. But remember that you're a guest too, so try to enjoy yourself!
6. You get pumped for the bachelorette party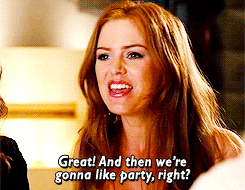 This is perhaps one of the greatest things about being a bridesmaid. Bachelorette parties are a chance to reunite and celebrate your friend's last fling before the ring. Some fun bachelorette party ideas include a wine tasting weekend, a spa day, bottomless mimosas at brunch, a house party, or the infamous trip to Vegas. Make sure you play at least one wedding-themed game and get creative with your gift for the future Mrs. If the girl who's getting married isn't much of a party girl, you can plan a more relaxed bachelorette party—they don't all have to involve strippers and booze.
7. Wedding week countdown begins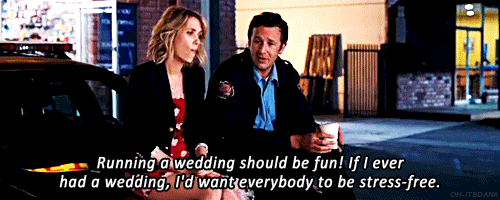 The week of the wedding is for helping with any last minute wedding responsibilities, like fine-tuning the seating chart or finding something old, new, borrowed and blue. With so many pre-wedding jitters, 'bridezilla' might make an appearance. Whatever you do, remain calm and supportive. Your friend will feel better when she sees that she's surrounded by people who love her and are there to make her wedding just what she's imagined. Review the pre-wedding checklist and offer to help with any open items.
8. You're at the dress rehearsal and it hits you—your friend is getting married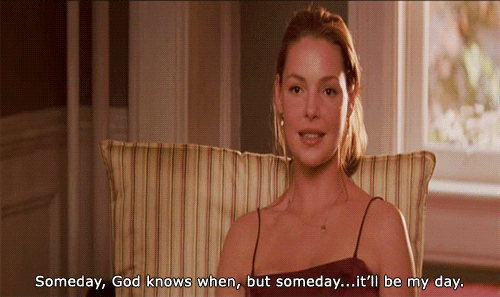 If you haven't stood up in a wedding before, the dress rehearsal makes it all so real. It isn't just about preparing the perfect wedding day playlist or booking the best photo booth in town; it's about two people who are making a lifelong commitment to one another. 
Don't forget to fulfill your bridesmaid duties during the rehearsal. It's your job to bring the "bouquet" made out of ribbons and bows from the bridal shower gifts. You also need to practice walking down the aisle without going too fast or slow. If there isn't a photographer at the rehearsal, offer to take some photos for her to add to her wedding album.
9. The wedding day is finally here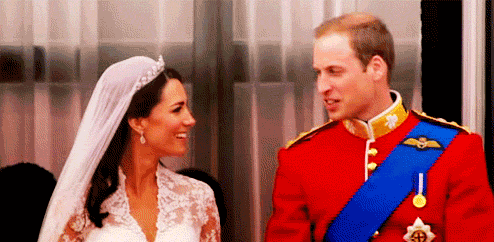 It's the day you've all been waiting for—in a few short hours, your friend will be MARRIED. The wedding day is just as action-packed for the bridal party as it is for the bride. You start the day at the salon, sipping mimosas as someone curls your hair and applies false eyelashes. For a second, it feels like you're getting ready for a dance competition or homecoming. Then you arrive at the ceremony and the wedding music starts playing. 
10. Time to partyyyy at the reception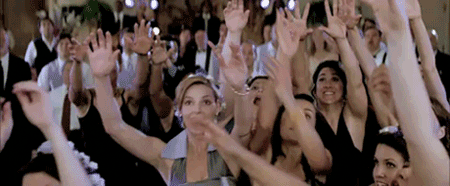 The hard work of being a bridesmaid has paid off. It's time to make your grand entrance at the reception and enjoy a fun-filled night with the newlyweds. Hit the dance floor, enjoy the open bar, mingle with guests and sign the guest book. Most of all, make sure the bride is having the night of her life!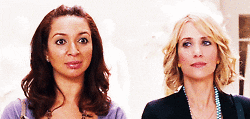 Refer to this bridesmaid timeline the next time you get asked to be in a wedding, and use our tips to help the bride plan her perfect day!